How do I receive relevant job matches?
Check that your personal job search choices have been selected. (These can be updated at any time.)
To do that:
Tap your name in the top right corner of any page and select "Job Preferences" from the left menu.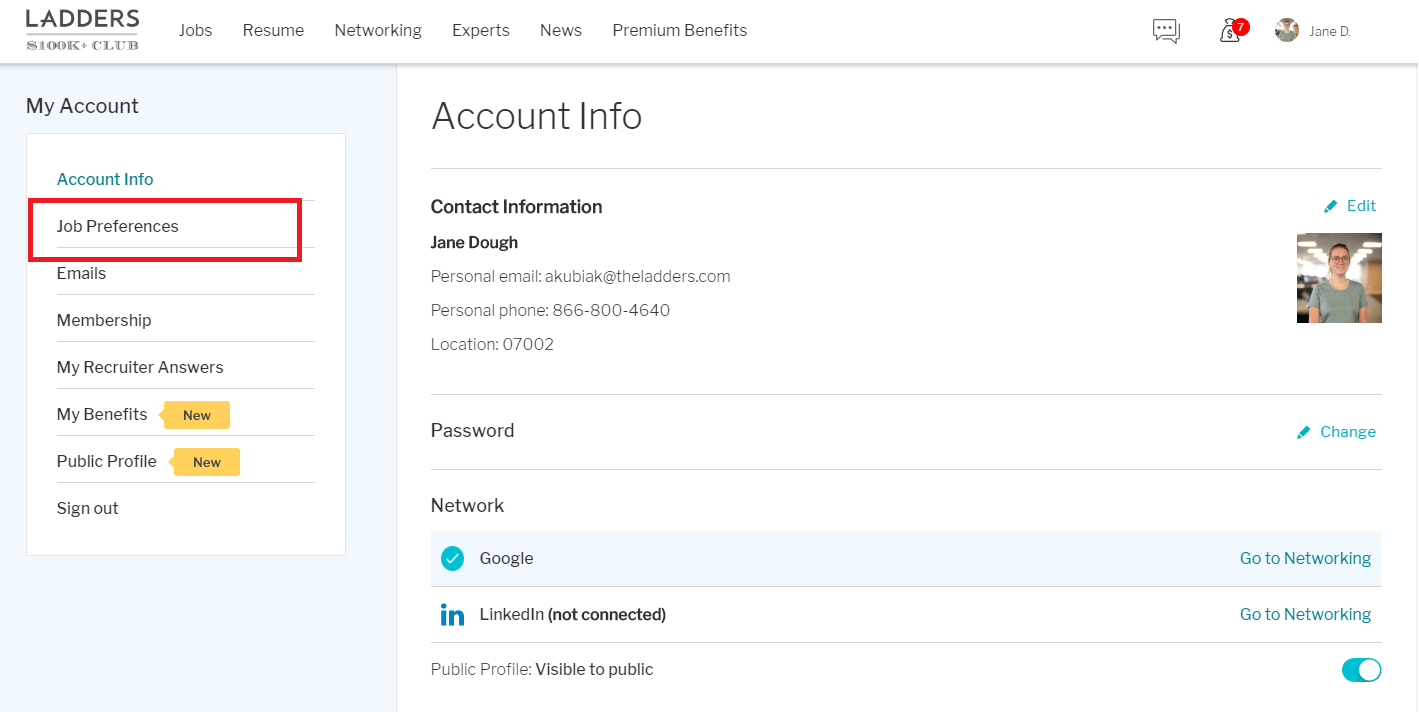 Once on the Job Preferences page you can click Edit in the section titled "What you do"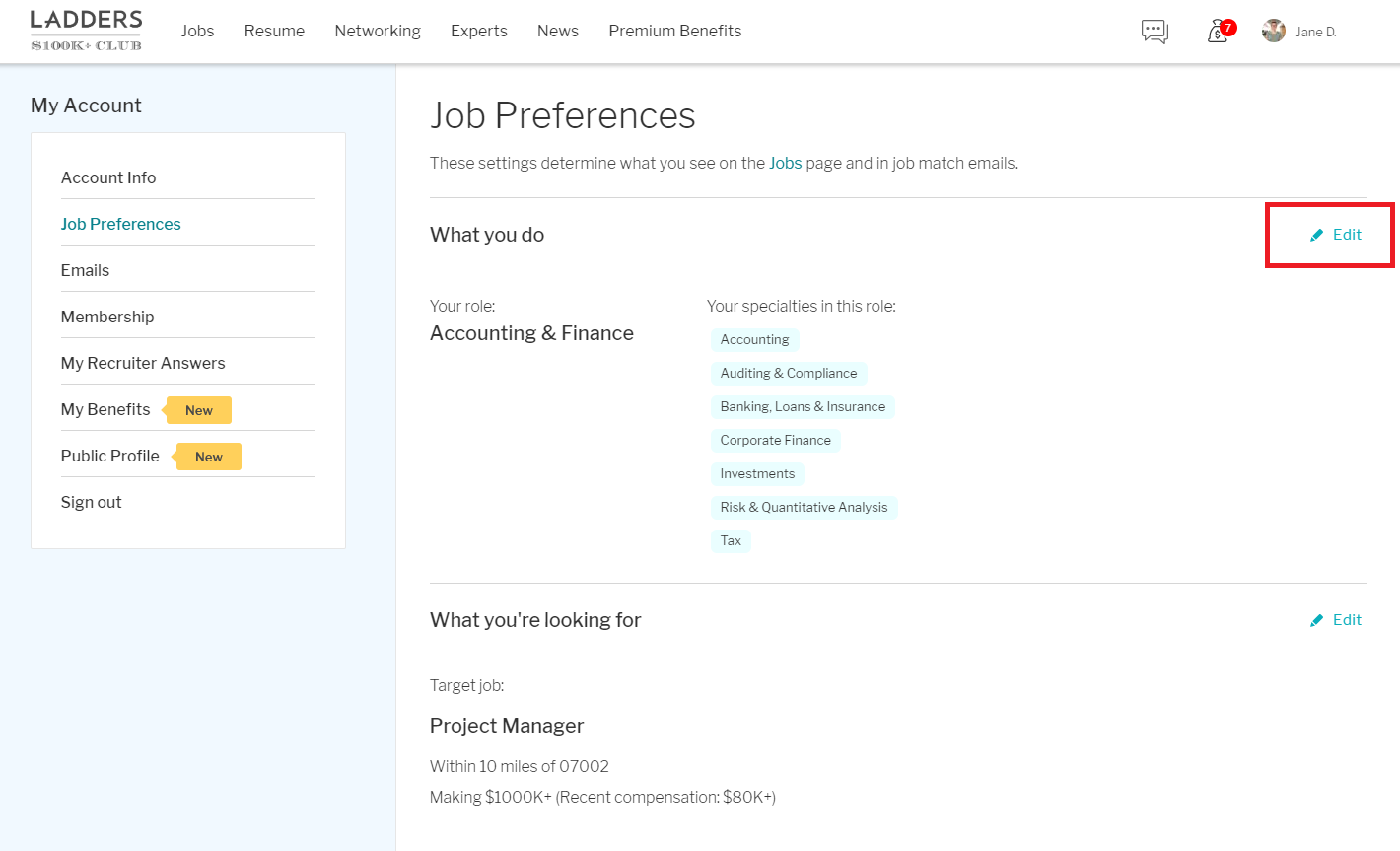 Select the most relevant role for you from the drop down box under "Edit your job preferences". Then select your specialties by tapping the check boxes to the right.
Select only those specialties most relevant to your job search.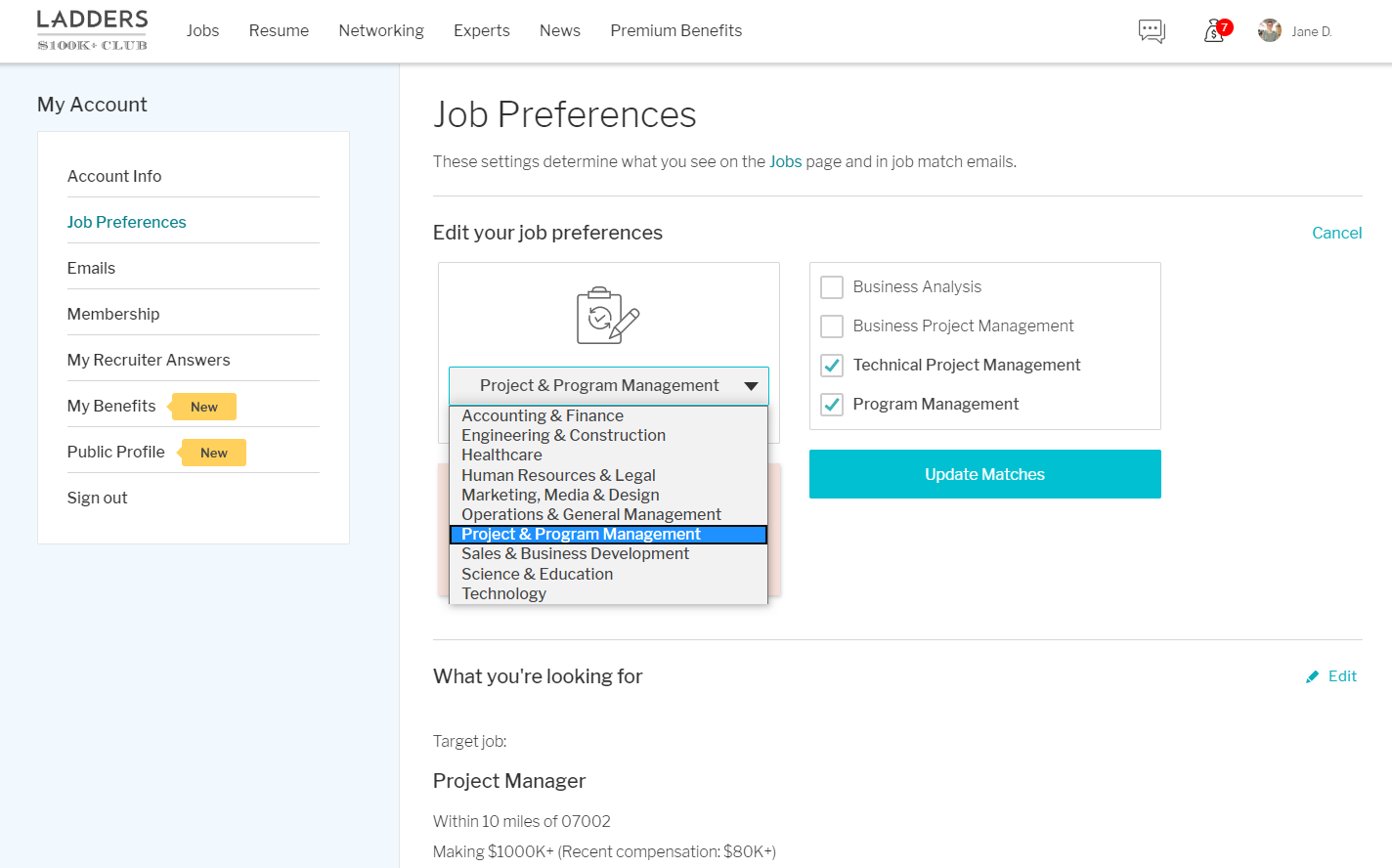 Click "Update Matches" to save your selection.
Under the section: "What kind of job are you looking for?" fill in Job Title, Recent Compensation, Desired Compensation, Zip Code and Radius.
You can also indicate if you are open to remote work by tapping the box provided.
NOTE: Recruiters on Ladders will see your "Desired Compensation" choice, not your "Recent Compensation" choice. This remains private.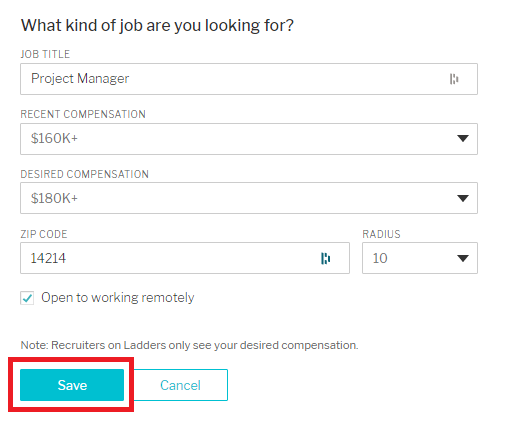 Once completed, tap "Save" and our algorithm will start targeting jobs based on your choices.
Industries can be selected once you start a search.

To visit your job preferences page from here, follow this link: https://www.theladders.com/account-info/job-preferences

You can also check out relevant information in our Learning Ladders series:
Learning Ladders: How do I make sure I get job matches I want?
Learning Ladders: How do I search and sort my jobs page for great results?
Learning Ladders: How does "Recommended Jobs" work?
For assistance selecting the right specialties, feel free to contact us and we'll be happy to help you. You can contact our customer service team by emailing help@theladders.com. For live support, you can contact us Monday through Friday, 9AM to 8PM, EST either by tapping the LiveChat link on the top of your Account page, or by calling 1-866-800-4640.